The explosion of Virtual Reality is the beginning of a progressive era with new releases and innovations. It has become a vital part of every sector, from society to education; it's marking its impact on every industry. Approximately 171 million people use Virtual reality technology as of today. Redefine your business capabilities with VR and follow success-driven strategies.
This advanced technology has the power to experience the modern and real-world virtually. It is all about impressively visualizing the virtual world. With the upgradations and improvements, this technology is ruling the world. It provides numerous opportunities for marketers and business ventures to explore new marketing ideas and strategies. Its growing demand has widely impacted the business sector. Hence, the demand of the virtual reality app development has also increased.
According to Statista, The installed base of virtual reality headsets was estimated at around seven million in 2016 and is forecast to grow to 37 million by 2020. 
What is Virtual technology?
The term virtual technology also refers to as VR. It is to create a virtual version of something. Virtual reality is an artificial environment created using diverse technologies and presented to the user in such a way that the users suspend belief and accept it as a real environment.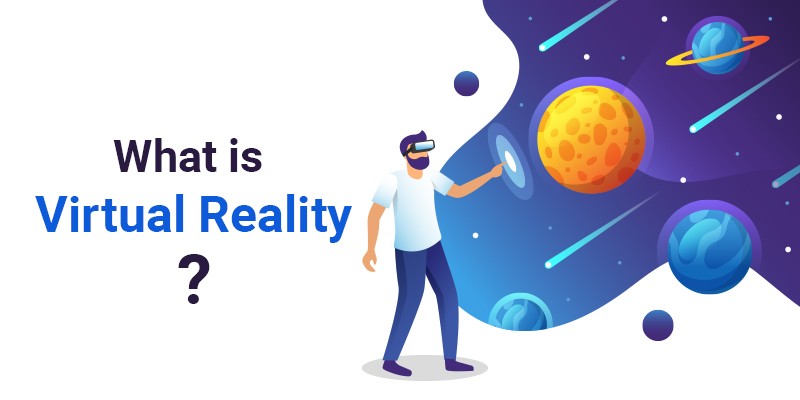 This technology has the potential to luxuriates users in a completely artificial digital environment.
It can be experienced using different senses like vision and sound. It was first introduced back in the 1960s, and now it has come up with the latest version and modernization, which can be experienced using a headset or other advanced devices.
Forecast augmented reality (AR) and virtual reality (VR) market size worldwide from 2016 to 2023 (in billion U.S. dollars)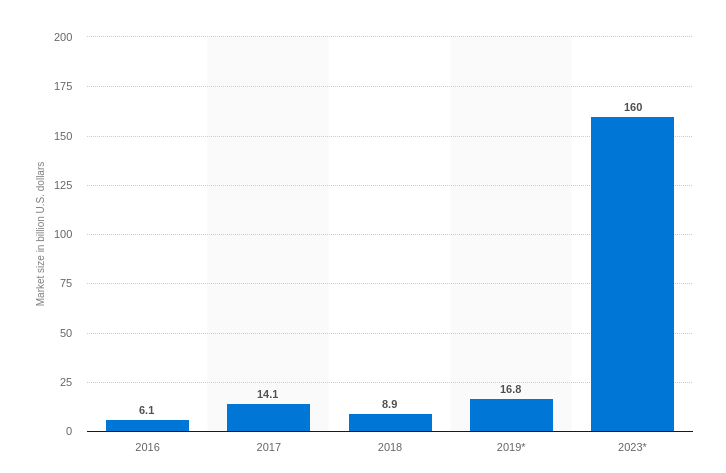 Impact of this Game-Changing Virtual Reality Technology 
In all business sectors, this technology has been implemented, and the industries have turned into advanced industries, and they are serving their clients in a modern way. With VR technology, business owners can help their clients to have the real experience. In the future, Virtual Reality is going to be the leading reliable technology, and Mobile app development will be incomplete without this.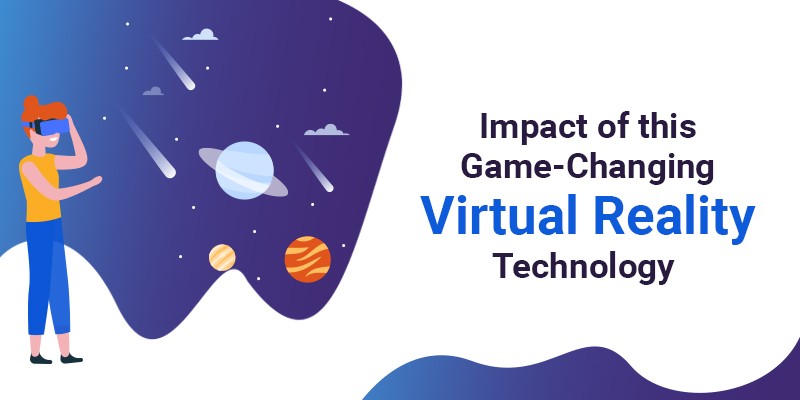 Impact of Virtual Reality in Education
Thanks to this advanced technology, A student residing in India can acquire knowledge from any institute around the world. Not just that, the significant benefits of virtual reality in education are that you can share your experience and provide the online classes to multiple students from different locations at the same time. It will prove to be the best tool for education. The students can have online sessions and grab immense knowledge. Virtual reality in education will offer tremendous experience and allow students the appropriate learning they deserve.
Psychological Effects of Virtual Reality
Virtual reality is the most realistic technology. It can help you with your phobia, treat the psychotic disorder, Treat PTSD, reduce social anxiety, and a lot more. VR offers an opportunity to bring the real world via digital platforms and brings real-world experience to the clients for a better experience. It helps to visible the authentic atmosphere to the clients. These technologies have driven the tools into active and realistic. It is a practical method to convey information to bring a positive change.
>>>Virtual Reality vs Augmented Reality vs Mixed Reality<<<
Virtual Reality Impact on the Economy
This advanced technology has the power to connect millions of people in their daily life. It has changed the global economic conversion, which enables growth for businesses, industries, and governments across the globe. Augmented reality in business with virtual reality offers the opportunity to provide users with a personalized experience. It has the vision to transform the world, introducing new concepts, creating immersive, multi-sensory channels.
Impact of Virtual Reality in Daily Life
Virtual Reality in daily life will help to build the trust of clients as by reviewing the physical appearance, they can have an idea of the company and its working. It makes everyday jobs more accessible. It will help to view the effective portfolio of the organization with images as well as videos, and the user can also participate in the live events.
Impact of Virtual Reality in Real Estate
This is beneficial for the real estate sector as people can have a virtual tour instead of going to the place. It will work the same. Customers can have a view of different locations. The real estate agent and owner can provide a virtual tour to their clients of the papers on different locations as it will surely create some interest for them. It will also help to visualize the architectural plan. By this 3-dimensional view of the house, they can get a look at least for the living which they are going to prefer to buy or rent.
Impact of Virtual Reality on Gaming
VR is an excellent technology for the gaming sector. It enables gamers to get greater involvement with the opportunity to create greater engagement. Virtual reality is expected to generate $150 billion in revenue by 2020. It provides users with magnificent experience and creates realistic sound, high-quality pictures, and other emotions to redefine your gaming experience.
Virtual Reality Impact on Environment
Virtual reality is the best technology to raise awareness of our surroundings, making us aware of the environment we live in. It is also considered as one of the best environmental educational tools. It helps people understand the issue of ocean acidification's affect and connecting them with the environment.
Impact of Virtual Reality on Marketing
This advanced technology will save the time of the users and product owners. It helps you provide with 260-degree experience changing the way marketing is done. It saves enormous time and helps to bring effective results in a short period building compelling videos illustrating marketers' concept. They help you share pictures and videos on users' smartphones, allowing you to capture users' attention.
Virtual Reality Impact On Culture
It will offer a boon to engineers, architects, and other professionals. This technology allows us to have a clear visualization of the content structure in terms of designing. It will save a lot of time of students and will enable them to learn more about this immersive technology. Virtual reality impact on culture can be seen by cultural development and influence society to do better.
Read more:- Fascinating Virtual Reality Tactics That Can Help Your Business Grow 
Impact of Virtual Reality on Society
Virtual reality holds the capability to simplify complex situations. It's changing the landscape of technology advancement and redefine your experience with success-driven solutions. It is enabling people to expand their imagination, solving issues like depression, gaming addiction, suicide prevention, anti-social behavior, and a lot more. VR technology becoming more cost-effective and more popular. It has become more comfortable for the development companies to adopt it.
To Sum Up
Virtual reality is one of the most trending technologies covering various aspects of every industry. It creates a simulated environment using computer technology and builds a solid foundation in virtual reality app development. Healthcare, Travel & Tourism, marketing, Information Technology, and a lot more are adopting this technology and making the most of it.
By 2020, experts predicted that we would see significant growth in these industries, including virtual reality solving multiple complex situations. It transcends the user experience by showcasing and magnifying the elements of the real environment into the virtual environment.