In this age full of technological advances, we are a privileged generation to reside. The days are long gone when almost everything was done manually, and now we are living in a time when machines, software, and various automatic processes take over a lot of work. Artificial intelligence has a special position in all the advances made today in this respect. With proven results, it is seen that machine learning has the potential to transform the manufacturing process completely. 
What is Machine Learning?
Machine learning is an artificial intelligence (AI) application that offers devices with the capacity to learn and improve automatically from experience without explicit programming. The teaching method starts with observations or information, such as examples, direct experience, or instruction, to look for data patterns and develop better choices in the future.
It supplies information to the generic algorithm instead of writing the code, and the algorithm/machine builds the logic depending on the information provided. Nowadays, the Machine Learning Company focuses on the development of computer programs that can access data and use it for themselves. 
Statistics show that 82 percent of the smart manufacturing firms experienced enhanced productivity and 45 percent of the businesses experienced enhanced customer satisfaction – Source
How Does Machine Learning Works?
A training data set to build a model is used to train the machine learning algorithm. When the ML algorithm introduces new input information, it allows a model-based forecast.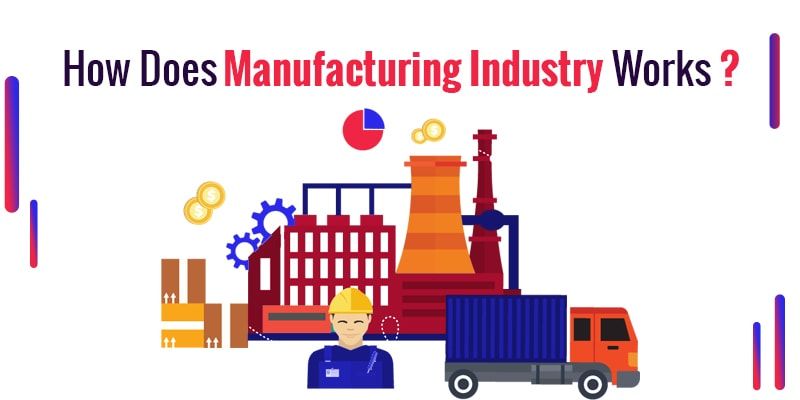 The prediction is evaluated for accuracy, and the Machine Learning algorithm is implemented if the precision is acceptable. If the accuracy is not acceptable, with an increased training data set, the Machine Learning algorithm will be trained again and again.
Machine learning is emerging as a trending technology in the technological world and has rapidly made a natural impulse outsourcing in every sector, whether it is based on mobile app growth, web development, software development.
Most of the leading businesses now use Machine learning services to provide their customers with an enjoyable and improved experience. Like most of the online sites, they use machine learning technology to provide their clients with better product selection and suggestions based on their preferences.
To know more about the key features of Machine learning, you can check this link.
Beneficial Key Features of Machine Learning
Types Of Machine Learning Methods
There are generally two kinds of algorithms for machine learning, Supervised Machine Learning and Unsupervised Machine Learning. Furthermore, new categories develop with field growth that can be recognized as learning to reinforce. Let's immerse ourselves in what these categories are and how they operate.

Supervised Learning
Supervised machine learning algorithms can use labeled instances to predict future events to apply what has been learned in the past. It Started with the evaluation of a known training dataset, and the learning algorithm produces an inferred feature to make output predictions. After adequate training, the scheme can provide goals for any new input. Also, the learning algorithm can compare its output with the correct output and discover the mistakes to alter the model accordingly. 
Unsupervised Learning
Unsupervised machine learning algorithms are used when training data is neither classified nor labelled. Unsupervised learning studies how systems can infer a feature from unlabelled data to describe a hidden structure.  
It does not determine the right output, but investigates the data and can draw inferences from data sets to define hidden structures from unlabelled information.
Reinforcement Learning
It is a technique of learning that interacts with its environment through actions and finds mistakes or gains. The most appropriate characteristics of reinforcement learning are trial and error search and delayed reward. This strategy enables machines and software agents to determine the optimal conduct automatically within a particular structure to maximise their efficiency. 
The Machine learning development company allows a massive amount of data to be analysed. While normally delivering faster, more precise results to identify profitable possibilities or hazardous risks, it may also involve additional time and resources for proper training.
How Machine Learning Reshaping Manufacturing.
The growing demand for customised products at reasonable prices is the main driving force behind the need in the manufacturing process to use different elements of AI and machine learning. Here's how these disruptive technologies affect production now and in the years to come.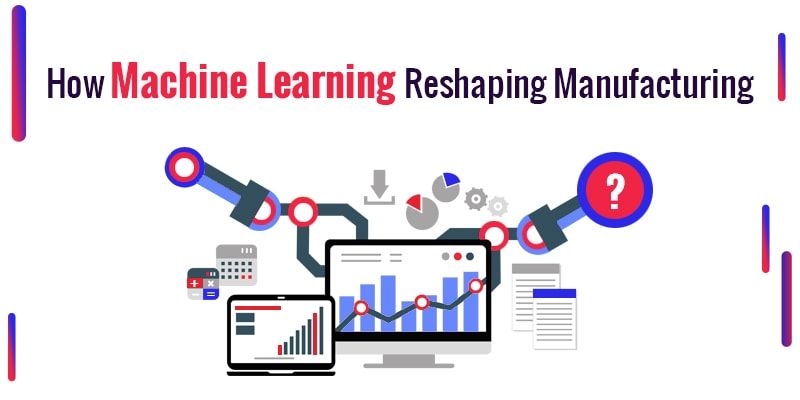 Predictive Maintenance
In most production sectors, predictive maintenance is the most well-understood and diverse case of use. Here, data from process monitoring sensors such as temperatures, pressures, flow, vibrations and more are recorded in real-time and used in pattern recognition software to recognise the earliest wear and tear predictive signs of possible functional mistakes.
The companies can monitor the equipment on the ground using cognitive AI, intelligent sensors, and an interconnected machine network. In exchange, continuous surveillance will enable floor managers to produce predictive analytics that assists prevent unexpected failures of equipment.
Early detection and prediction can assist avoid errors or at least plan for possible remedial actions that lead to minimizing downtime through Machine learning solutions.
According to PwC, it is anticipated that the implementation of machine learning and analytics by the manufacturer will rise by 38 percent over the next five years to enhance predictive maintenance.
Process Optimization
Process optimization that updates and optimizes current procedures based on historical information is a critical use case, particularly in sectors like power generation, petroleum and gas refining, petrochemicals, and chemicals. In this case, sensor information feeds machine learning algorithms to yield and quality optimization of output parts for various combinations and quality of feedstocks from input raw material.
By using Machine Learning algorithms, the best set of devices for manufacturing can be optimized in real-time. It helps in evaluating how the load level of each machine affects the general efficiency of the manufacturing schedule, leading to better decision-making and the management of each manufacturing run.
Using AI and ML algorithms, automating inventory optimization has improved service levels by 16% while simultaneously increasing inventory turns by 25%.
Monitoring Supply Chain
High concentrations of inventory of raw materials, work-in-process and finished products are among the largest contributors to the inefficient use of capital for discrete manufacturing sectors. Nowadays, the machine learning services company has improved all the supply chains of these sectors like packaging, transportation, production, customer service, and many more.  It gathers and analyzes information from various sources, helping to adapt to altering market circumstances readily. AI can help identify defects with effectiveness and accuracy based on historical data of defects and mistakes rather than relying on manual quality controls.
Demand Forecasting
AI and machine learning algorithms can be integrated with procurement, strategic procurement, and cost management fields. This will enhance demand forecasting accuracy, thereby lowering energy expenses.
This will enhance demand forecasting accuracy, thereby lowering energy expenses. By combining machine learning and overall equipment efficiency, Combines accessibility, efficiency, and quality to drive factors that affect procedures and performance in manufacturing. If this information is incorporated into Machine Learning models, the effect will be rapidly learned and taken necessary actions. 
Automating inventory optimization using machine learning has improved service levels by 16% while simultaneously increasing inventory turns by 25%. 
Enhanced Robot Collaboration
The age of mindless robots involved in repetitive manufacturing duties is coming to an end with the increase of AI and machine learning. In the future time, it will be necessary for people and robots to work together to create agile production processes.
Working with heavy-duty mindless robots in most manufacturing sectors is still regarded as a risk factor. Working with intelligent robots of the next generation, however, will be much safer and more manageable for the human workers. In factories, they can enhance effectiveness and flexibility as you can reassign them in any job. They will also be able to acknowledge patterns and learn accordingly to alter their reaction.
Final Thought 
In Today's technological World Manufacturers can no longer depend on the sale of costly spare components and services, as these become the cost of subscribing to a single price. In the manufacturing sector, AI, Machine Learning, caused a huge disturbance and is already helping to automate the key manufacturing procedures. Those who are willing to adapt effectively to these paradigm changes can achieve a significant competitive advantage over their competition.
Read more – Future of Business Automation will Biggest Impact On Top Industries
Those who are searching for the machine learning consulting services then our team of professional designers with extensive machine learning and artificial intelligence expertise will assist you in finding precise, predictive, and accurate alternatives. We can assist you in making the most efficient use of machine learning.