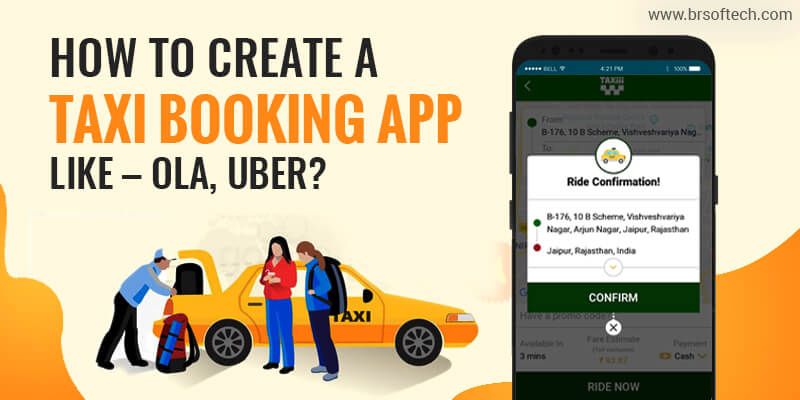 Commuting from one place to another has become easier with the dynamic landscape of technology advancement. It's an unavoidable part of everyday life we often have to travel a distance, and it's not essential that popular transportation like buses and trains run as per our preference hence, online taxi booking application brings convenience in everyday aspect with the millions of rides and comfort individual looks for.
Cab business is booming currently and have rapid growth in the near future. The demand for cab service is growing at a fast pace at the time of advancement. Hence, it is certainly relevant to make an app which matches with the user requirement.
How to Create a Taxi Booking App?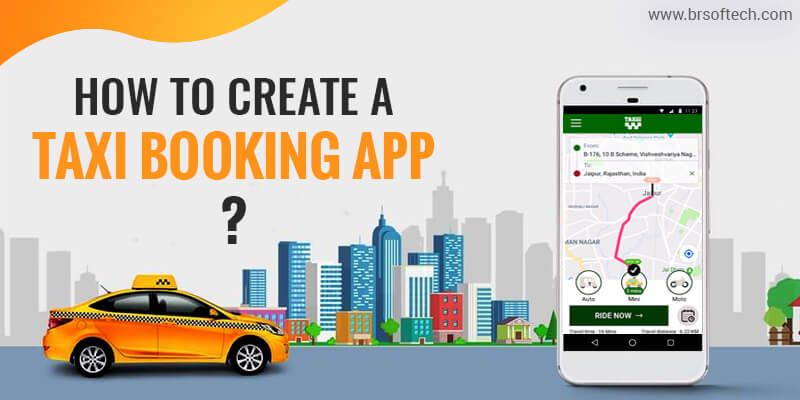 The core element to make a taxi booking app are:
Server for operations with data

GPS/geolocation/mapping

Payment integration
To build a taxi app one must require a basic development understanding. You must have a intuitive design with app templates, open source libraries, APIs and SDKs.
As of May 2019, Ola was valued at about $6.2 billion.(Source)

The ever-changing dynamics of technological advancement has taken taxi booking app services on another level. Mobile apps have taken the taxi business by storm and providing with greater customer services. It is one of the most convenient and affordable ways to travel from one place to another. Taxi booking apps like Ola and Uber follows the advance business model and have become the fastest growing taxi service-providers. Uber and Ola both are online transportation network company.
Uber has a global market value of $72 billion. (Source)

The main reason for the enormous success of the taxi aggregator app is, it helps in organizing an unorganized and populated network where the firm collects the information about the services they provide to people. These revolutionary apps which got enormous success in the past few years are, equipped with excellent features for users and taxi drivers.
Develop A Taxi Booking App LIke- Ola, Uber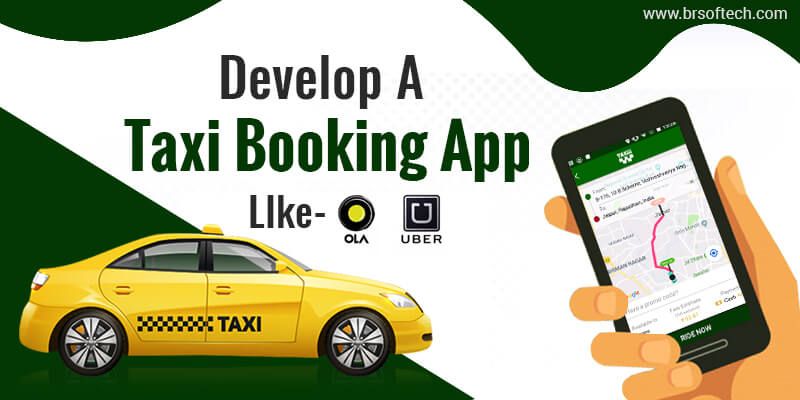 For people who are interested in developing a similar app just like Ola, Uber this is the comprehensive guide. The success of Ola, Uber has inspired aspiring youth and successful ventures. These apps are providing extraordinary features to users and taxi drivers.
Without further ado, let's find out more about its lucrative features which enhance, taxi booking app development and adds value to it.
Looking for a Taxi app solution similar to Uber, Ola then you can look out BR Taxi Apps Ready-made Solution.
This video will help you understand the entire process with ease.
Before we start to develop, one must know that to develop a taxi booking app we need to develop two different apps like:
1. Passenger App
2. Driver App
The development process requires precise planning, building, designing, testing, and launching by an innovative, skilled, and experienced team of developers and designers. To build a successful Online taxi booking application, one must guarantee to add certain features which are listed below.
Features of Passenger App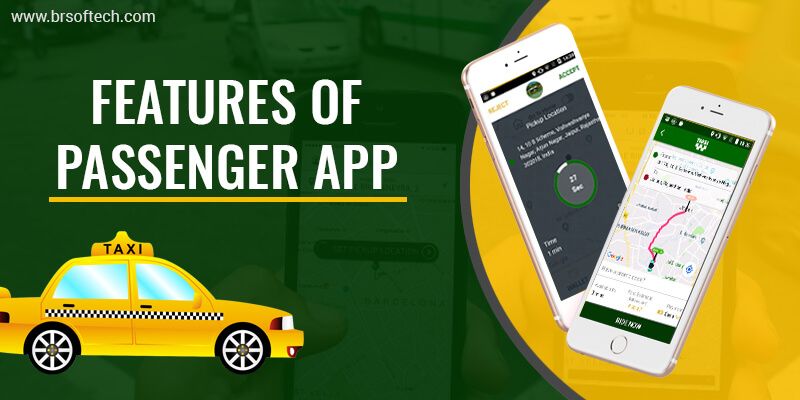 1. Login Or Register: – By integrating registration or login option, you allow your customer to save time, and directly use the service as many times as they want. To register passenger can directly register from the mobile app, and fill details or with the social media platform.
2. Booking Interface: – It consists the specific travel choices like pickup location or desired destination. Booking interface is must allow the customer to book the cab with ease.
3. GPS Tracking: – Get real-time information of available drivers in your area or track your ride using this advanced feature. It allows drivers to locate the customer location and reach in time.
4. Cab Type: – Add this beneficial option to enable users to select the cab as per their preference. By providing the option to users, you present them with complete satisfaction they look for.
5. Pick Up Location: – Allow user to commence the ride, using google map by adding these advanced features. It helps in easily set the pickup location with no trouble to navigate the driver.
6. Estimating the Ride Fare: – Give the user access to ride estimation and create transparency by providing users with the ride estimation before even ride starts.
7. Live tracking System: – Allow users to stay updated on the live status of the booked cab before it comes at the pickup location until the user reaches the destination.
8. Payment: – Payment option allows the customers to get their ride invoice at the registered email address once they finish the ride.
9. In-app Messenger: – In-app messenger allows drivers to communicate with the passenger within the app. It improves customer satisfaction and the overall ride experience.
10. Rating and Review: – This is a significant feature that enables passengers to provide with their valuable feedback and add ratings and review for the services as per their personal experience.
Features of Driver App
1. Login Or Register:- Just like passengers, drivers also need to register from the mobile app. Here drivers need to provide with complete verified information to become the part of the taxi business.
2. Driver Profile:- Driver's fill and manage their profile as profile information is verified and authenticate by driving license of the driver.
3. Ride Alert:- It's surely essential to provide driver information, about new booking and route and enables drivers to accept or cancel the ride by adding ride alert.
4. GPS:- The navigation provides drivers to quickly locate their passengers and discover the fastest route to reach them in minimum time.
5. Dashboard:- The dashboard gives drivers their history records of rides and transactions, stats about their performance on the basis of reviews and feedbacks.
6. Push Notification:- Drivers panel push notification is included in call feature, trip requests, surge pricing, ride requests, trip cancellation, etc.
7. Ride Fare:- This feature gives drivers an estimation of the ride fair with discount coupons if applied.
8. Booking History:- By adding this feature, you allow drivers to track the booking history and check the status of each completed or canceled rides or bookings.
Admin Panel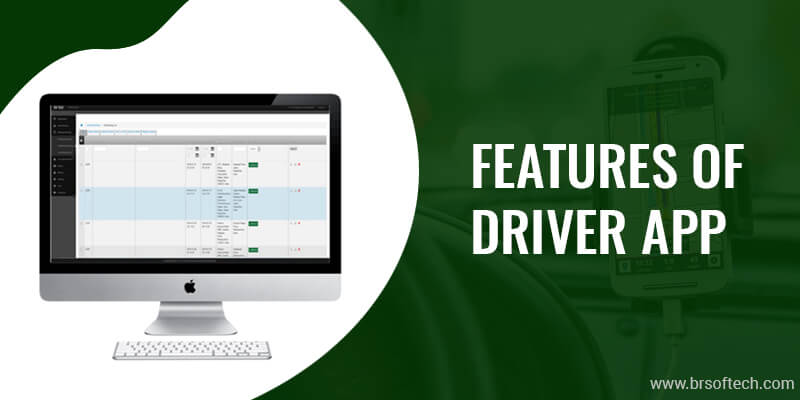 Admin panel is the backbone of a taxi booking app. It manages the In-app reviews, navigational routes for drivers and helps in improving customer experience and revenues. Admin panel allows you to plan the future and gives you complete access to past reports.
It stores, control and manages the in-app actions.

Help drivers to navigate the routes.

Collects and maintain important data about revenues.

Allow you to manage review and ratings.

Access to all the reports.
It's difficult to manage the complete process and control a large amount of data without an admin panel.
All three features are important to run a successful taxi booking app. These features work intermittently, therefore, some features interchange between the applications. All these features present all three apps and serve the same purpose invariably.
Taxi Booking App Development Cost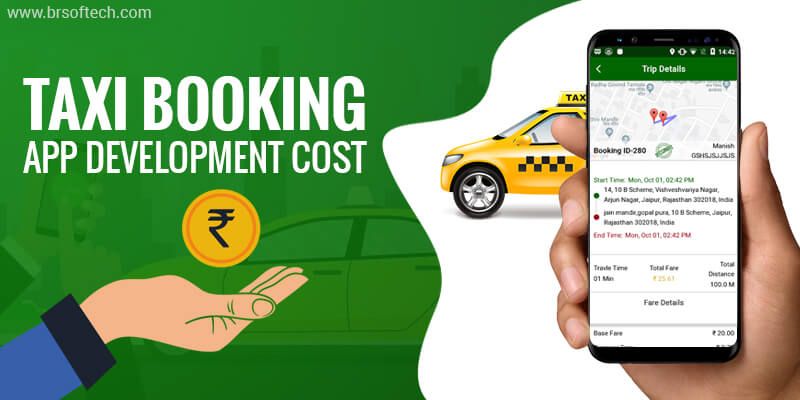 The cost of an application depends on its complexity. Keep the market requirement in mind and maintain the app using advance features and current trends in mind. Taxi booking is a revolutionary app which got enormous success in the past few years.The success of taxi booking apps like Ola and Uber inspired aspiring youth and successful ventures.
For people who are curious to develop a taxi booking app keeping all the above factors in mind and wants to have a rough idea about its development cost well, It might range from $50,000 to $100,000 depending on development hours.
Add authenticity to your taxi booking app like – Ola, Uber is using these advanced features. It adds proficiency and adds value to your operations. We at BR Softech helps you develop a top-notch taxi booking app while keeping the quality and latest technologies in mind. We have expertise in developing mobile applications for Android and iOS and provides with Ola, Uber clone. We keep the quality in mind while developing the app and help you meet your expectations.