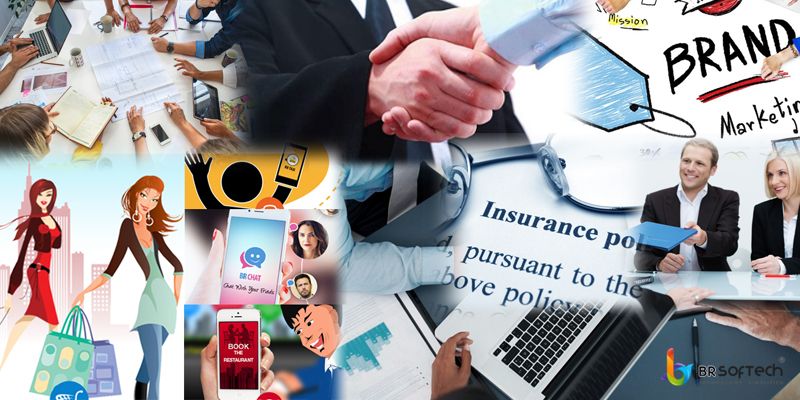 In today's date, being the entrepreneur and having own business is quite in trend as it is getting plain sailing to start a business by some simple steps to be followed for starting the business.
Well, there are many people who don't know the way of starting the business. Growing a business at a rapid pace is the blend of using the recent technological trends, breaking your bank to make huge investment and taking appropriate and quality-oriented business decisions.
Every entrepreneur must have some unique idea and formula to execute in his/her business to make it unique from the other relevant business already existing. The best way to make the business unique is to have the feature rich mobile app by which you can be be in touch with your customers 24×7 and your business will reach new heights. There are various reasons why your business needs a mobile app, but the most important one is that the app is the most unique way in today's date to attract the customers towards your business.
7 Initial Things to Consider Before Starting the Business:
Before starting a unique business, there are 7 initial factors to be considered and to be followed:
1. Good market research:
You need to perform market research well in advance before you step forward to start a business. Your class business plan idea needs to be feasible and you have to refine it at every step which will help it turn to be unique in the entire industry as such. If you will perform the market research at the beginning then you will not get start up while you start your business.
2. Check various business structures:
There are multifarious business structures which you can opt for your business. You must make use of the the best in class structure for your startup to make it successful to the core.
3. Develop perfect business plan:
Just like a house cannot be constructed with making any blueprint at the beginning, in the same way, before you think of starting your business, you must make the proper plan and follow the same at every step of the business starting.
Without designing the business plan it will be an uphill battle to establish the new business so you must design the best plan as per your business structure and the type of entity as to if it is sole proprietorship, partnership or the company. For each type of entity a different kind of business plan must be made.
4. Create the most unique name for your business:
The business which will be chosen by you must be quite efficacious and memorable one. The complete failure and success of the business also depends on the name of the business.
5. Design the impressive logo for your company:
The logo is the initial thing which comes to the notice by the prospective customers. The logo of the company must be quite appealing that grabs the eyeballs of the customers in fraction of seconds. As per your business and the budget, you must get the logo designed which looks quite ravishing.
6. Domain name registration and developing the website:
Before you come down in favor of starting the business, you must register the domain name which has not yet been taken by any other business. The website which you get developed for your business must be function-rich.
7. Your finances must be in order before you start your business:
You must prepare in advance for the budget and finances for starting a new business. You must have the accounting and cash flow system made in advance for your unique business. For the newcomers in the field of business, opting for the accountant can make a dentin your pocket as such.
So if you are looking forward to start an e commerce business, hire dedicated developers who have affluent experience of 5+ years in jigoshop ecommerce app development for the clients around the globe.
Steps to Start a New Business:
Here we list you the step by step guide to start your own business and make it huge success:
1. Startup business idea: business idea testing: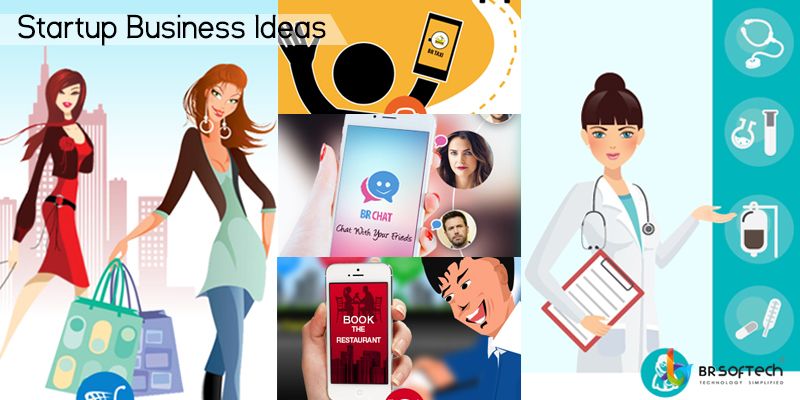 Before start in any business, you have to test your business idea as to will the idea work for your business success or not. If yes, move ahead with that idea. If not,m keep formulating tech idea of the business as such. Whenever you start the business, you must know that the customers' buying option will be different as per the climate change and many other factors.
Accordingly you must formulate the plan for growing your business. You need to check the market of your business carefully for flourishing it. Your customers might be facing difficulty in using your products or the services, in that case you must help them understand about the same. These kind of observations will help you to a lot of extent in the testing business plan phase for your new business startup.
You can also opt for face to face interview with your prospective customers and this will also help you to enhance you business at a rapid pace. When you will interview with your customers you will get the areas where you have to improve for your business to gain more customers and more revenues.
You also have the best option for multiple interviews with the group of customers regarding the particular area of the product or service you will have to improve.
For example, if you have the idea of providing service to the customers like laundry service, so for this you must get the similar service provider app which will will help your customers to select your laundry service just by few taps on their smartphone.
2. Formulate a business plan accordingly: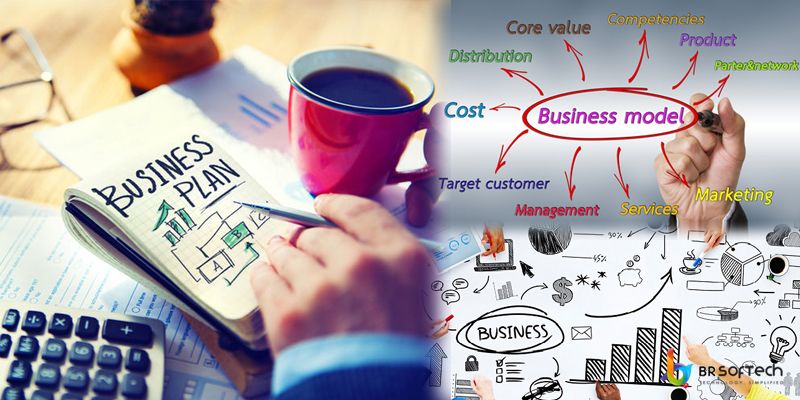 One you have made the perfect business idea for your business then your next step will be to do list down some questions for yourself as to what will be the purpose of your business and how it will be effective for the particular industry in which that business will fall in? To which persons will you be selling your products or services to? What will be the major goal of your business to make it reach new heights? What will be your planning related to financing your startup cost of your business?
You must have to make a thorough market research for writing down the answers for these questions about your business. A well made business plan will be the key to the success of your business at a rapid pace.
3. You need to evaluate your finances: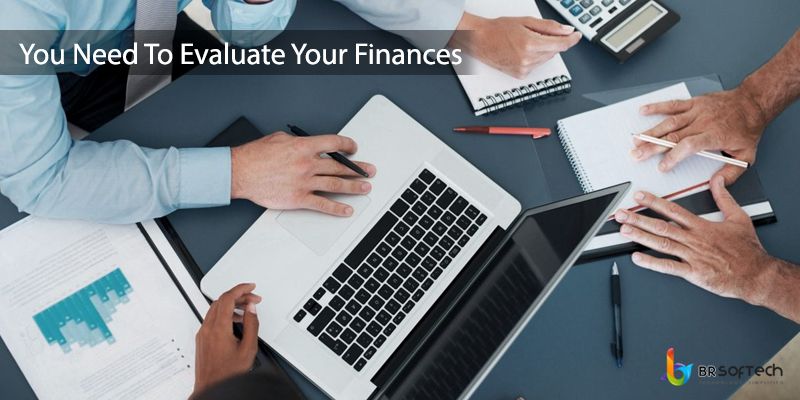 For establishing your business you will have to drain your pocket and for this you will have to evaluate the sources from where you will get the funding for your business. You will incur huge cost for your startup and accordingly you must opt for the sources where you will get the funding for your business.
If you have made a plan to make your new business as full-time job then you must think of waiting until you have enough money to start with the business and generating higher revenues and the profits.
Most of the entrepreneurs invest their own money in their companies and you will certainly require financial assistance for your business. Startup businesses generally require more funds. For getting huge finances you can also opt for equity crowd-funding campaign for getting more amount of money from various backers.
4. You must decide your legal business structure: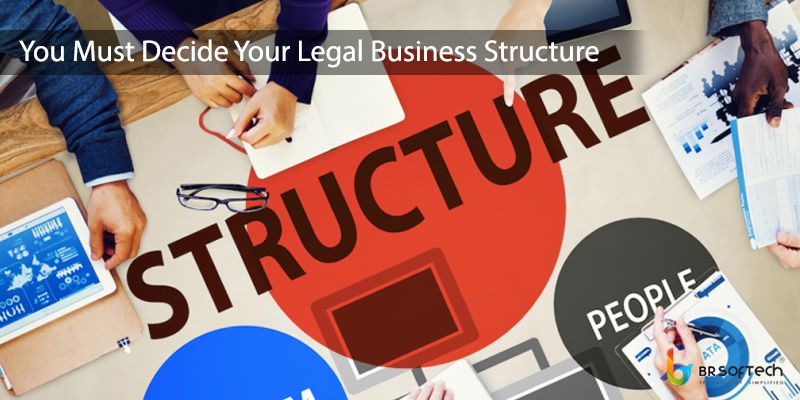 Before you opt for getting your company registered, you must determine about what kind of entity it is. Your complete business structure will be on the base about how you will be filing your taxes to your personal liability whenever anything wrong happens, the legal business structure will keep you certainly safe.
Registering for sole proprietorship will be the best option if you own the complete business by yourself only and you will be responsible for all kinds of debts and the obligations all by yourself.
You can opt for registering as the partnership business if your business will be run by 2 or more people. If you want completely different personal liability from your company's liability, you can consider forming different kins of corporations. This will make the business a different entity from its owners as such.
Therefore the corporations opt for having their own property, assume the liability, do the payment of taxes, enter in various contracts too. The business can also sue or be sued like any individual. But it will be calls  as the LLC (Limited Liability Corporation). This is the blend of 2 structures which have the legal protections of a corporation and will also allow certain kinds of tax benefits of the partnership.
Well, it solely depends on you as to what type of entity is apt for your recent needs of the business and future business goals.
5 You will have to register by the government and IRS: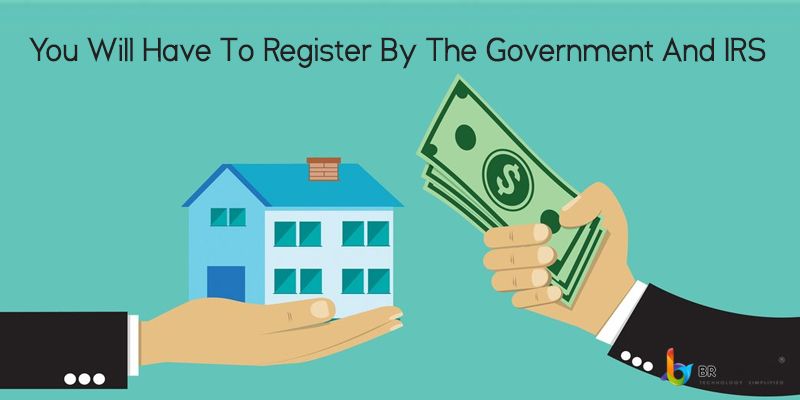 For turning as the business entity officially, you are required to register with the government. The corporations will require the document called "articles of incorporation" which will include in it the business name, purpose of business, corporate structure, details related to the stock and other relevant and necessary information about your company.
you will just have to register your business name which can also be the legal name of the business, for instance, "Doing Business As" name (if your business is sole proprietor) or the catchy name of your company if your entity is the company. For getting more legal protection, you will have to take further steps to trademark your business.
Once your business is registered, next step will be to get the EIN (Employer Identification Number) from IRS. It is not compulsory for the sole proprietorship business. But you must opt for this EIN even in case of sole proprietorship for keeping your personal and the business taxes separate. There is a checklist which his being provided by the IRS so as to decide if you are required to have the EIN for running you business. In case if you require then you can register for the same online just free of cost.
No matter if you require to register for getting the EIN o not, ut you will have to file some forms for fulfilling the federal and state income tax obligations. These forms will be decided by your business structure. You can get the complete details of different types of form for each type of entity on the SBA website as such.
6. You must opt for the technology trend: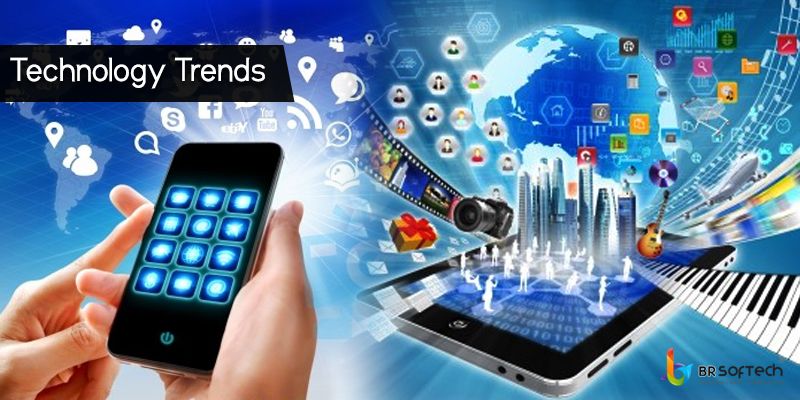 Every business require the best technological tools for smooth running. It completely depends on the industry as to which tech tools will be highly favorable to grow your business at a rapid pace. For helping your things to keep organized, you will need some kinds of powerful tech tools as well as the powerful business tools.
Having the fully featured m mobile app development company, we have the team of dedicated app developers who have affluent experience mobile app is all the rage these days for growing you business. As the leading of 6+ years in developing the function-rich mobile apps for the leading operating systems, ios and Android. While opting for the best business technology, there are various business factors to be considered like accounting, invoicing, presentations, point-of-sale software, etc.
Well, the above listed factors are quite easy to manage in today's date through the mobile apps by few tap on the smartphone. For the people who aspire to run their business through the smartphone devices they will have to ponder over as to whether they require a trendy smatphone or the tablet for making use of the professional apps and data or not.
For instance, you can also route all your calls by the third-party app also on your current smart phone handset and in this case you will not be required to provide your cell number also.
Moreover, if you have decided to use the same kind of apps for business as well as the personal, then it will be quite easier to segregate them as you will not accidentally share the information with wrong persons which can harm your entire business.
7. You will require to have the insurance policy for your business: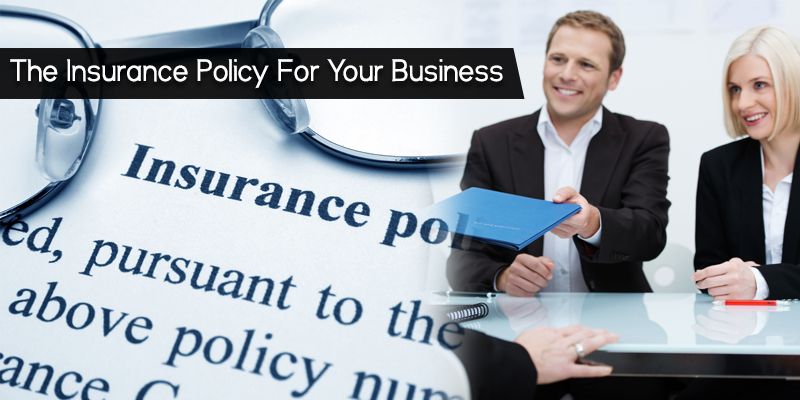 When you are planning to start a business then it is more than essential to have the right kind of insurance policy or the business which will help you at a lot of extent in various ways. Insurance policy comes to the picture when you have to deal with the incidents like property damage, theft or the customer lawsuit which a might make a dent in your pocket.
If you plan to have many employees for your business then you must also purchase worker' compensation and unemployment insurance too. You will also require other kinds of insurance coverage that completely depends on the location and the industry but many small businesses are advised to purchase the General Liability (GL) insurance also. GL will cover different categories such as bodily injury, property damage, any kind of personal injury to yourself or the third party in case of your company.
If you are establishing the business which will provide service to the customers then you must also consider the professional liability insurance which will cover up all the wrong deeds you have done or you business or anything which you might have done while operating your business.
8. For smooth running of the business select the partners carefully: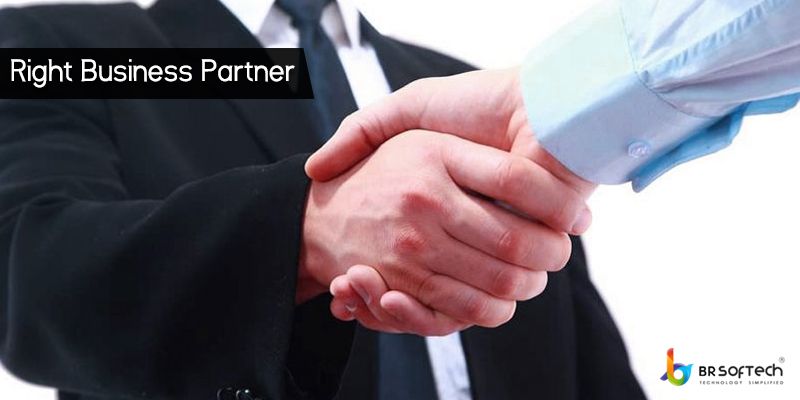 Every kind of business requires someone to partner with, right from HR business to the business phone systems are in existence to partner with you for your business and they will help you for taking your business to the next level and for running smoothly.
When you decide for searching the B2B partners for your business, you must choose them very carefully. You can also opt for taking the help of potential vendors who will guide you better as they have quite good experience in the industry and various clients too.
For your business growth you must develop alternative apps for Android, ios and website which will generate decent sales leads for your business and attract customers to the core.
9. You must have the dedicated team for your business: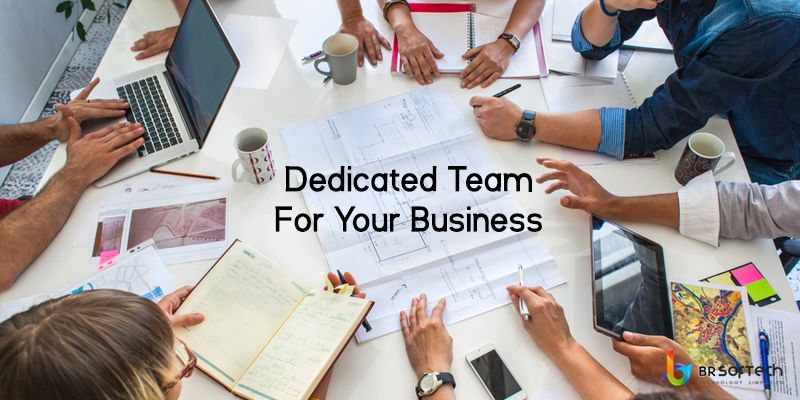 Except if you desire to be your only employee, you will require the skilled team of people who will help you to run your business and help it to reach new heights. The entrepreneurs must give the same consideration to the employees as they give to enhance their products or the services, this will help them to grow their business at a rapid pace.
You must design the process as to how will your team will work together. You have to define roles and the responsibility of your employees as it will not form the chaos, the division of labor must be proper and as per the functioning of the business.
10. You must have the properly designed brand promotion planning: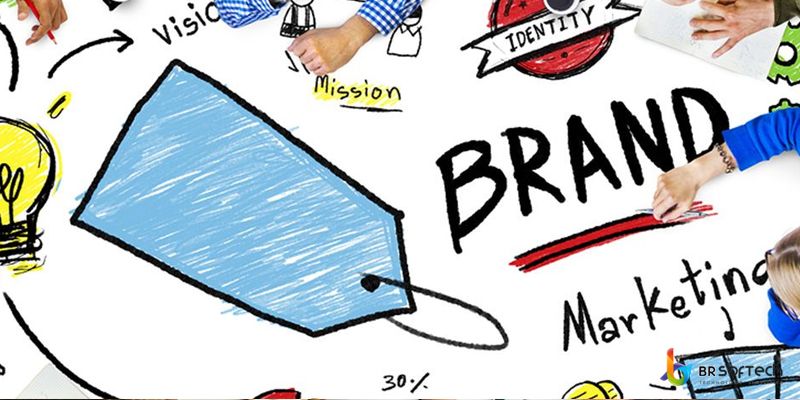 Only formulating the business plan is nothing if people don't know about your business as such. Before you decide to begin selling your product or the service, you are required to build your brand as it will help you to get the customers right before the launch of te business itself, way before you have opened the doors for your business.
For this you will need the social media profile and the feature-rich website for your company. Hire dedicated developers who are commendable in developing best in class industry-specific by using the recent technological trend like parse development which is the recent technological trend used for developing websites and our developers keep themselves updated about the new technological trends that hit the market.
You must create the catchy and impressive logo which is yet another way to promote your business and market well to have huge customer base. You must also promote your company logo to the social media to grab th eyeballs of the prospective customers. You must constantly update the content of the social media platform to engage your prospective customers as they will become the regular customers.
11. Make your business reach new heights: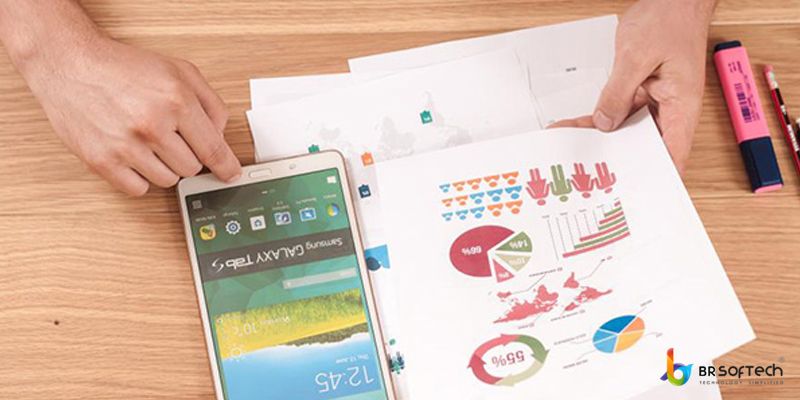 Your business launch and the very first sales is just a start of the task as the business owner (entrepreneur). For making huge profits and keeping it stable you will have to keep growing business by adding making use of the new technological trends as and when required to attract customers in fraction of seconds
You must also opt for joining hands with already established brands which exists in the industry which will help you achieve immense growth for your business. You must also reach out to other companies and also the blogger who will help you to flourish your business by providing quality-oriented and promotional content for your business as and when required. You must also opt for including your name in the charity organizations.
Closing Thoughts:
So, beginning any new business is challenging as well as risky too. But if you perform the market research well in advance then it will help you in making your business reach new heights with every passing day. In today's date, having the function-rich app is quite beneficial to grow your business at a rapid pace.
Contact us for getting the fully featured app developed which will help you to achieve. We make use of the top-notch technological trends that are used for developing the native and hybrid apps for ios, Android and website, for instance sencha app development trend is being used by our developers to create wonderful mobile apps for the clients around the globe after understanding the requirements of the client.
You must opt to hire dedicated developers for developing the website for your business by which you can be in touch with the customers 24×7 and solve queries of the customers online at anytime.